DESIGNING OUTDOOR PLAY SPACES FOR CHILDREN
When designing a residential garden for a family with young children, we have amazing opportunities to create space for children to play.
Play space can be integrated seamlessly into any landscape design. Outdoor play for children is not just about large lawns or big expensive play structures. In many places around California, lawns are not a possibility, as well as not advisable, and many people do not have space for large structures. But that is fine! There are so many other ways that children play! A good play space provides room for physical, social, dramatic, cognitive play, and can invite many kinds of spontaneous activity.
It can be hard to know what exactly a child will engage and play with, especially if you have only met them once or twice. You should get some basic information about a child's personality from the parents. Ask questions like: is your child more prone to active play or imaginative play? Do they seek out sensory input, have big energy, or like to create with their hands, or do they seek out quiet spaces for contemplative play?
Aim to create spontaneous, organic play for kids by including natural elements that allow for undirected and open-ended play. Such as:
SWINGS, HAMMOCKS, AND PATHS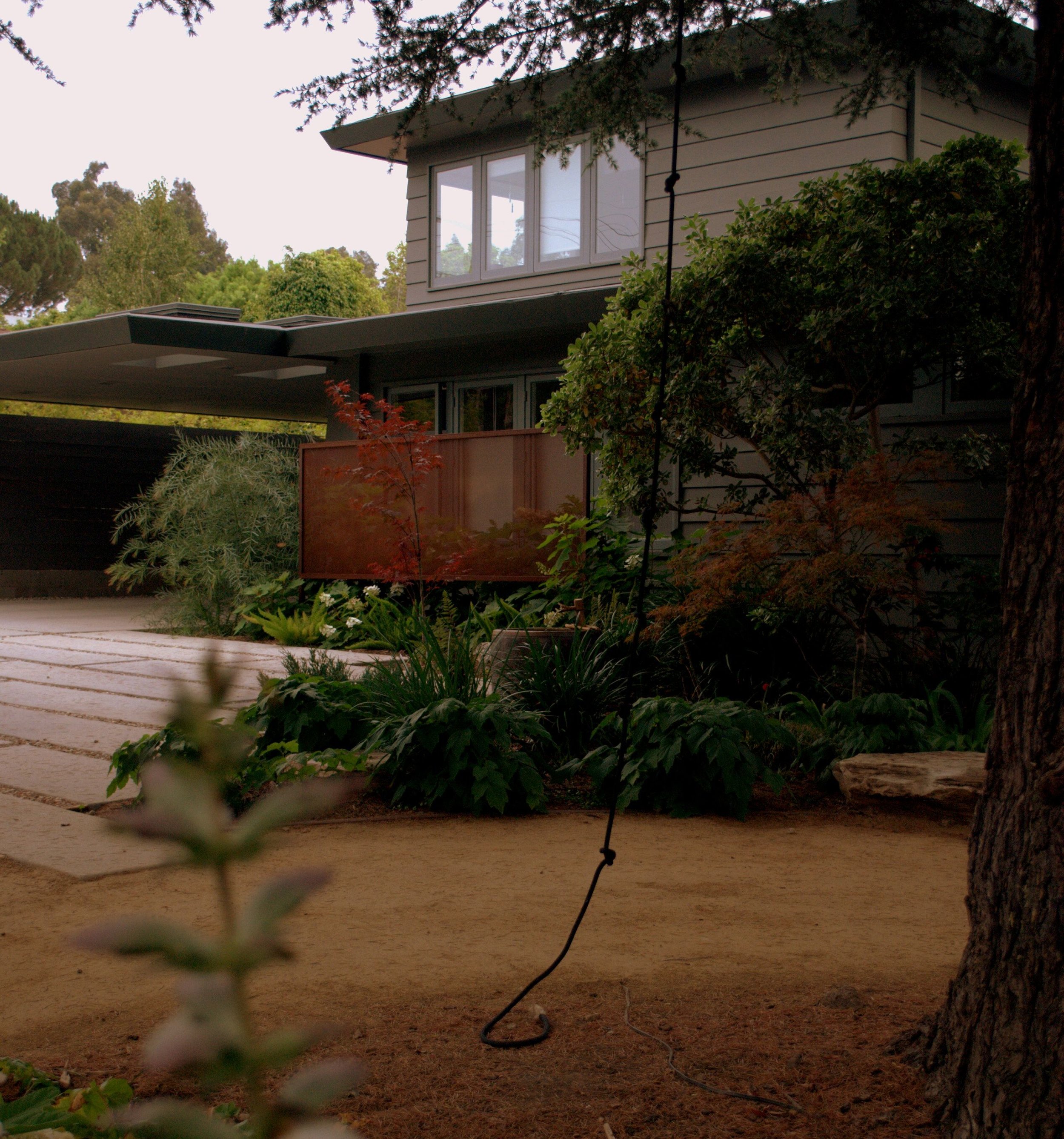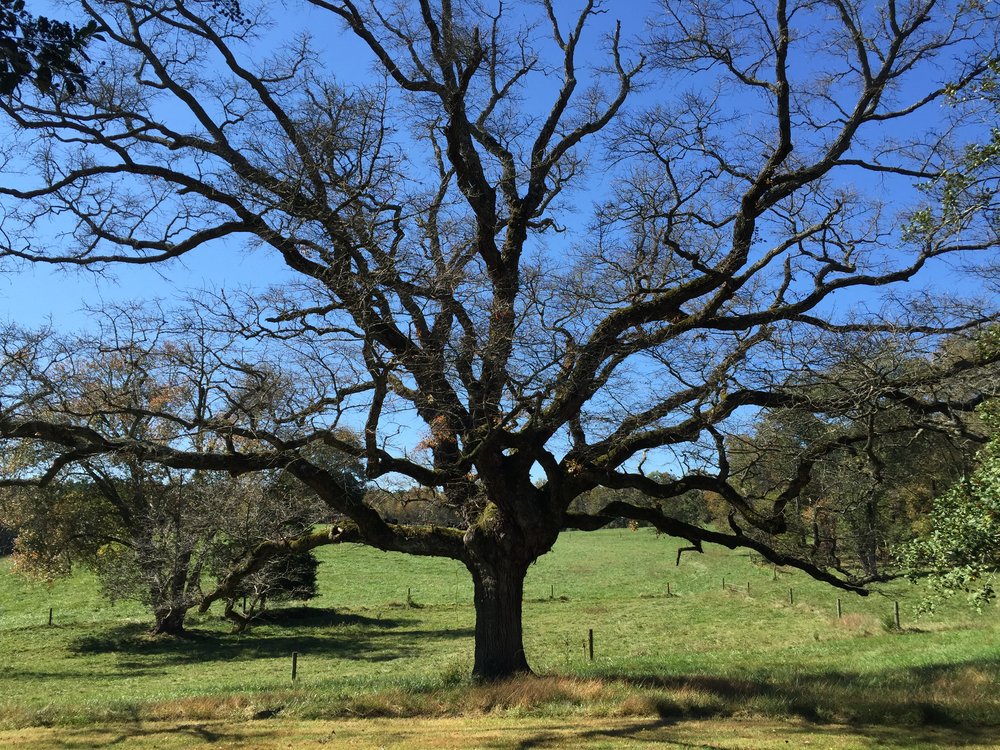 ELEVATION CHANGES (ROCK WALLS, BOULDERS, SWALES AND HILLS) FOR PHYSICAL PLAY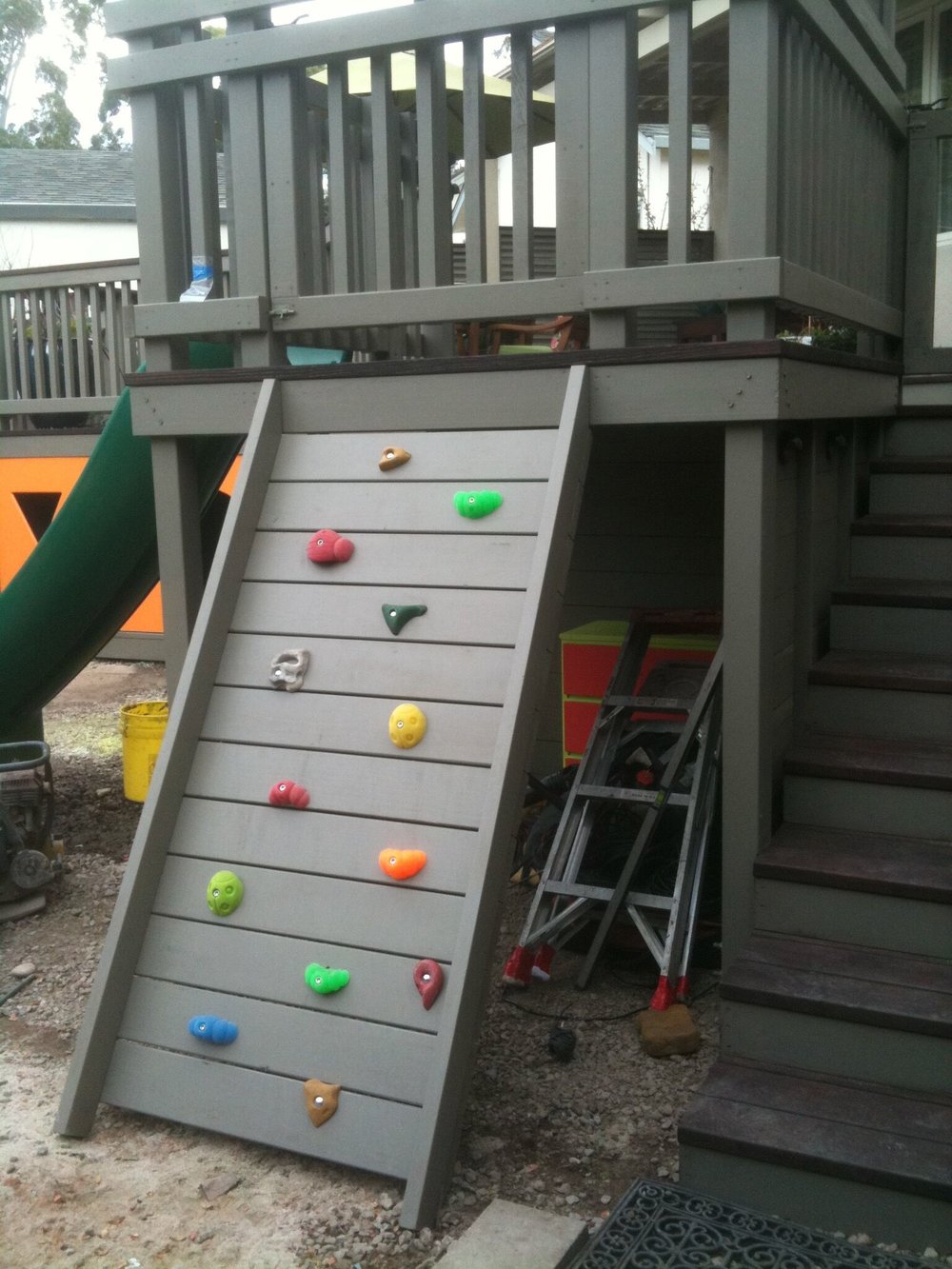 MUD KITCHENS AND PLAY HOUSES FOR SOCIAL PLAY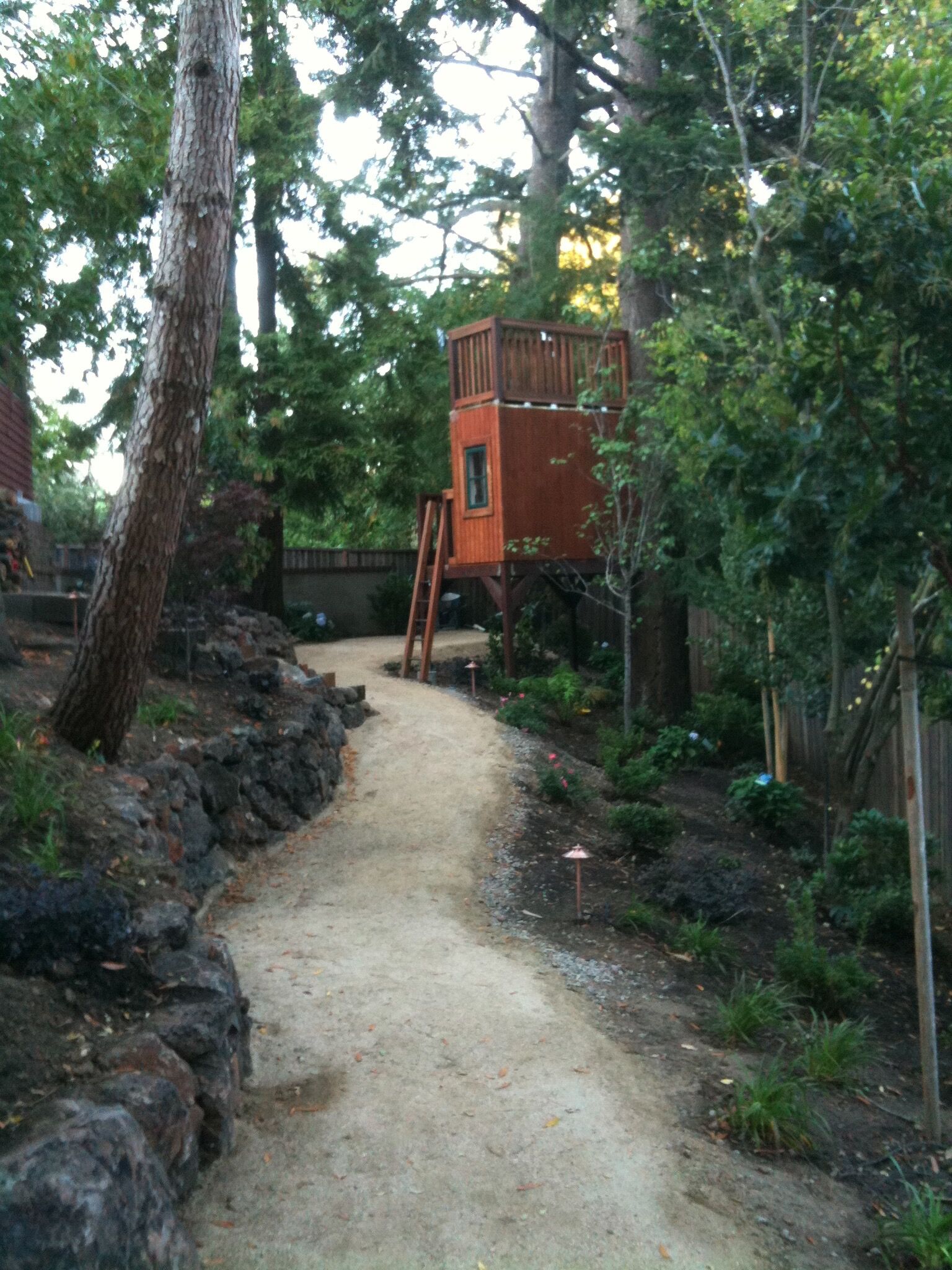 FAIRY GARDENS AND COZY HIDDEN SPACES FOR READING A BOOK
ALLOW FOR QUIETER, MORE CONTEMPLATIVE PLAY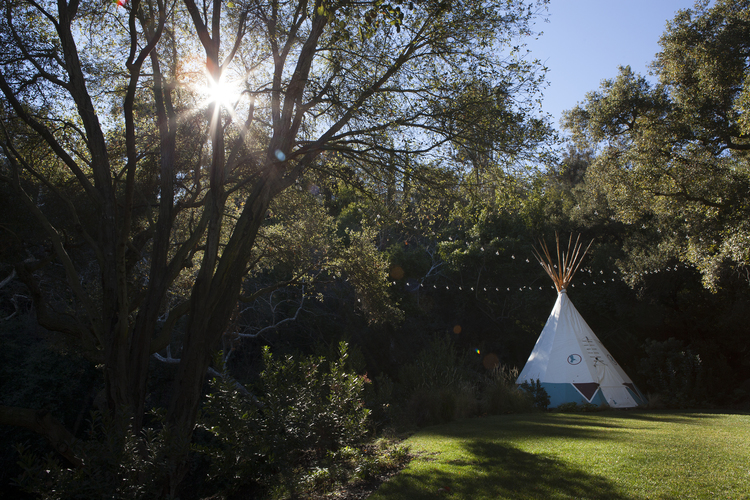 MOVING PARTS (BLOCKS, STICKS, PEBBLES, OR WATER) FOR COGNITIVE PLAY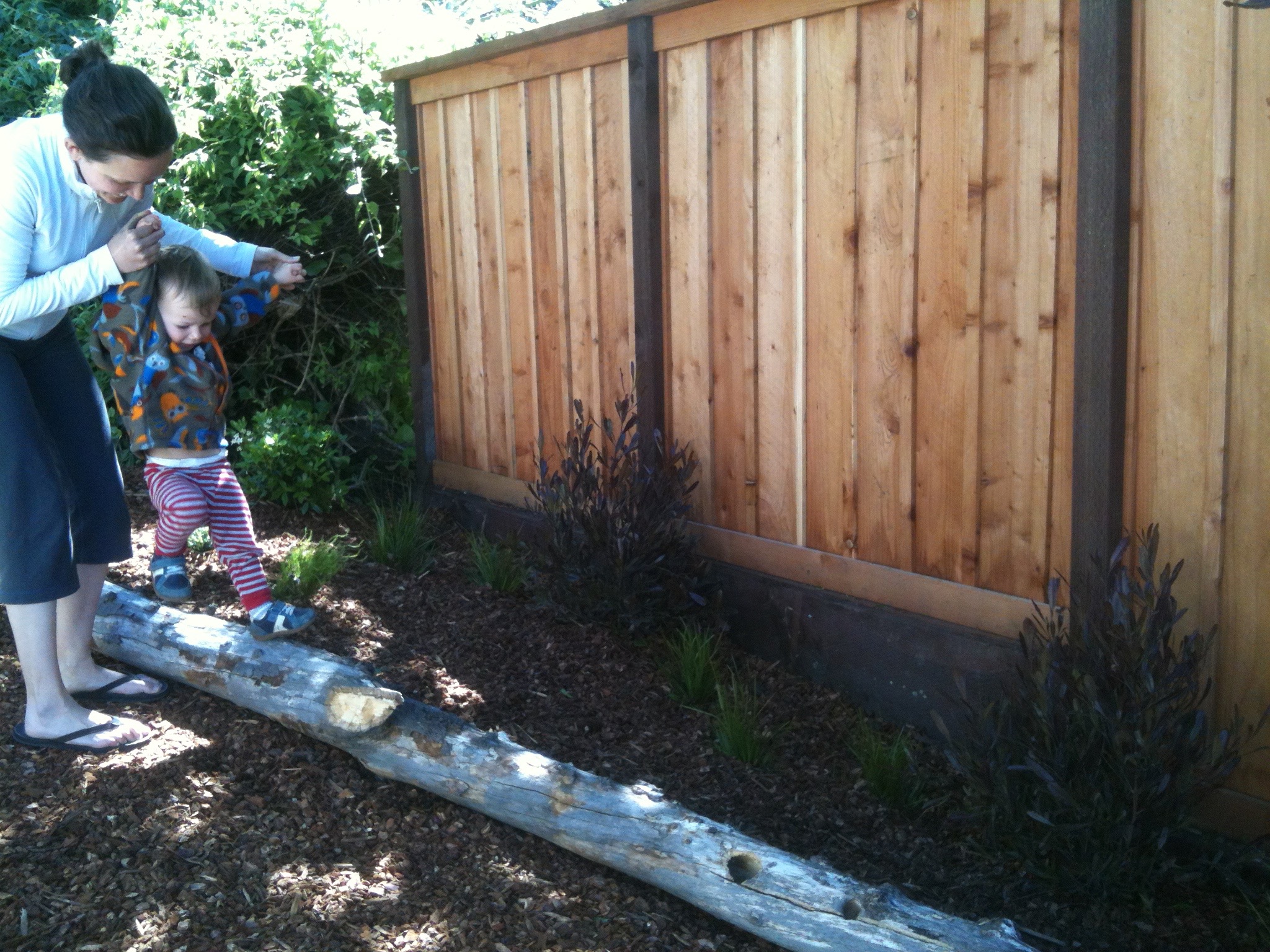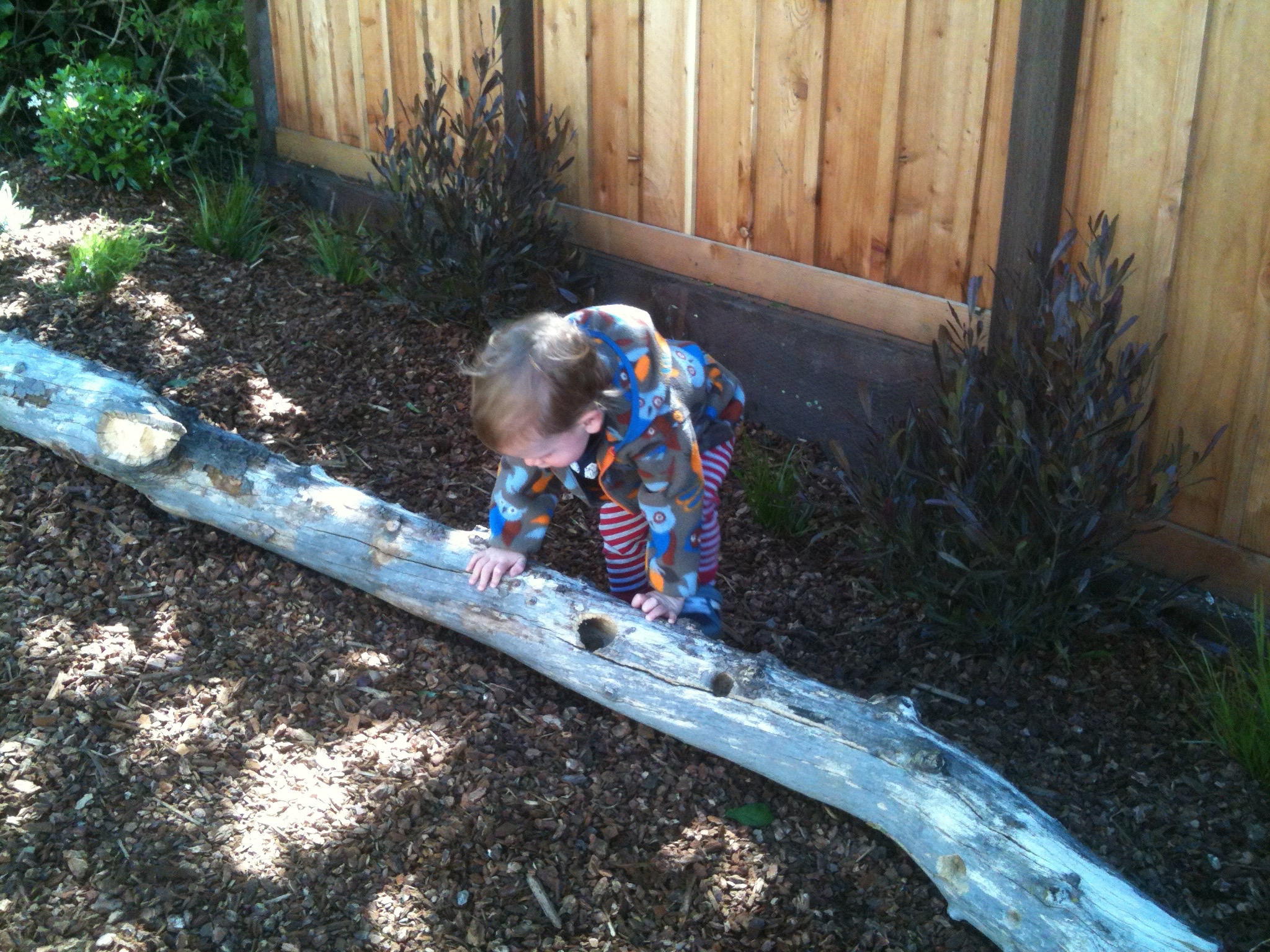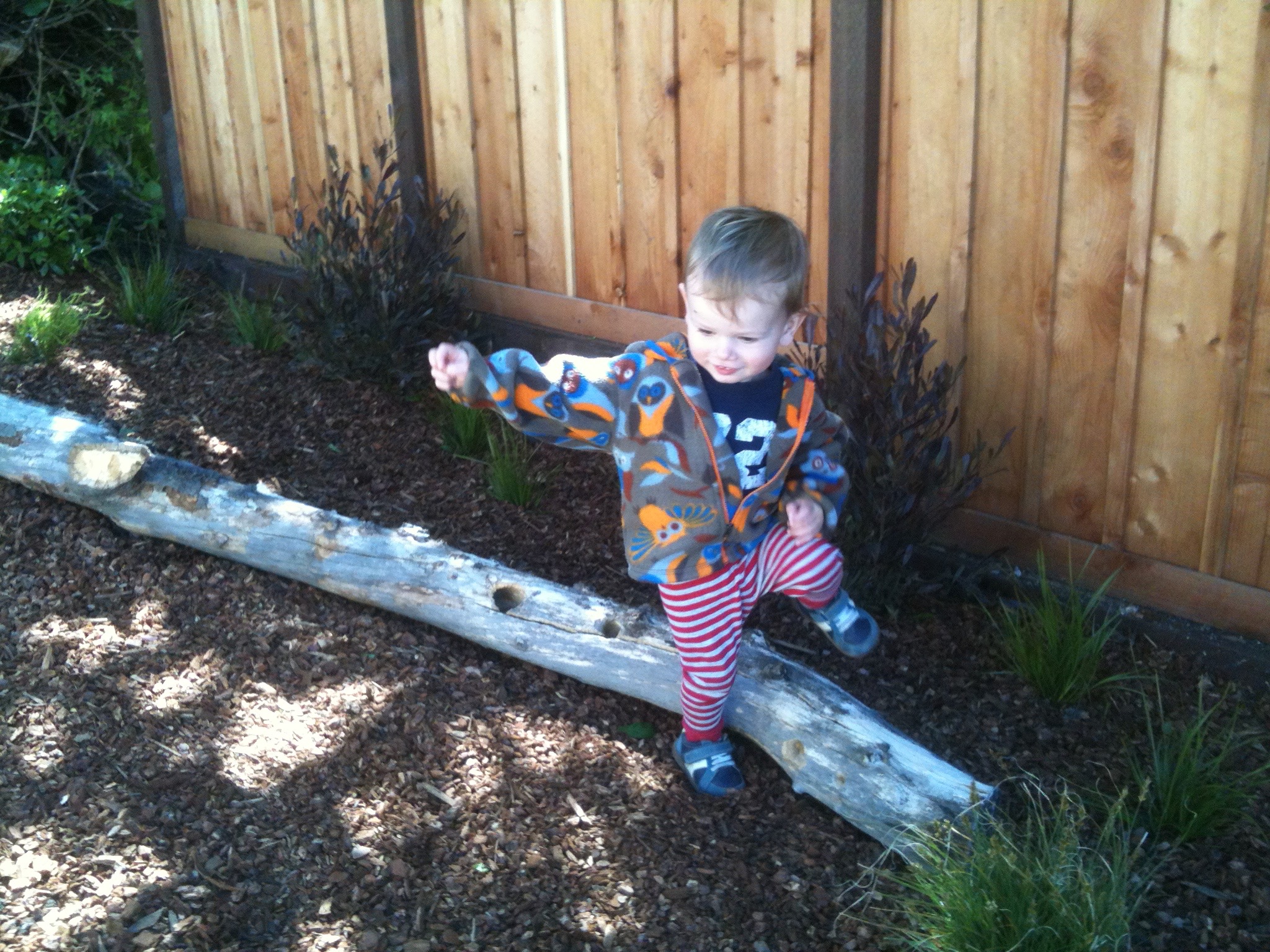 SENSORY INPUT (SOUNDS, COLORS, TEXTURES AND SCENTS)
THAT CAN BE BE CREATED WITH PLANTS
Add these element seamlessly into a design so that the landscape can grow with the children. For example a gardener's mulch path through a garden bed provides hiding places and a running path for kids and maintenance access for adults. Water retention basins (rain gardens) are a way to manage rainwater and can be a place for kids to observe wildlife, seasonal changes, and provide loose parts to play with.
All of these are elements in any normal residential landscape design. By thinking in terms of how a child will use the space, you can enhance their experience.
SOME OF LAURA'S FAVORITE RESOURCES: